Making videos should not be expensive or time-consuming. Simply answer a few questions and we immediately create animated video to promote your product. Best of all, you can change the script and update the video any time.
Product Explainer Videos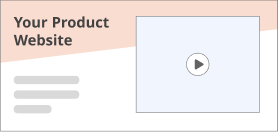 Add a unique explainer video to your product website and avoid paying for professional services.
Avoid paying thousands and waiting for weeks to create videos. Describe your product in few sentences and we will generate explainer for you. Customize logo, brand colors and script to fit your needs.
Onboarding Videos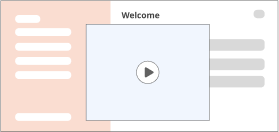 Improve customer onboarding with an interactive video that's easy to create and update as your application changes.
Easily create a video where a your character greets new customer and introduces them to the steps of setting up the product. Explain essential product concepts and answer most frequent questions. Make the onboarding process interesting and reduce churn.
Videos for Social Media
Get your posts a better engagement by turning them into videos. Capture user's attention and deliver your message with eye-catching animation.
Add text to one of the templates or create your own story. In less than 5 minutes you have a Video (or an animated GIF) that carries your message and grabs your viewer's attention at the same time.
Graphics for Blogs / Newsletters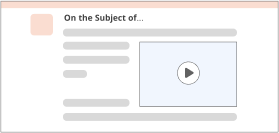 Enhance your content with animated GIFs. Help users grasp your ideas and entertain them at the same time.
Lighten the text up by adding an animated GIF relevant to your story. Animate short stories, character dialogs, convey emotions by describing the scene and downloading the animated GIF.
Personalized Video Emails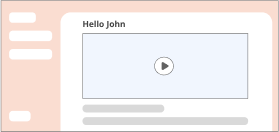 Make your emails convert better with personalized video. Your animated character will address user by their name and invite them to learn more about your service.
Add video (or an animated GIF) to your prospect emails. Your animated character will address each prospect by their name and welcomes to learn more about your product. Combination of personal touch and eye-catching video is proven to improves conversion rates.
1. answer few simple questions about your video
2. we generate a video you can play
immediately
3. change or customize the script to fit your needs
I love it, made an
explainer video!
Really liked this!
Very simple to use.
What a lovely and simple
tool, I really dig it!